Compound Pharmacy Los Angeles is a local, family-owned pharmacy that serves LA and its' surrounding cities.  Our pharmaceutical team specializes in compounded medications which are carefully formulated for each individual patient's needs.  Los Angeles Compound Pharmacy is located at 9033 Wilshire Blvd., #102 Beverly Hills, CA 90211.  We provide free parking with validation to make your pharmacy visit quick and convenient.
Our team of experienced pharmacists and technicians are led by Erick Khaimoff, PharmD and Ellie Behrooznia, PharmD.  When it comes to taking your prescriptions, peace of mind is essential.  Therefore, we have filled our staff with only the most qualified and dedicated individuals.  We also happily accept all RX plans and discount cards in an effort to provide you with quality customer service.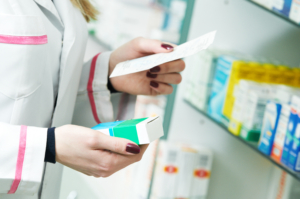 As a family-owned institution, Los Angeles Compound Pharmacy is able to provide you with a personal one-on-one experience that cannot be duplicated by large pharmacy chains.  Our number one priority is to meet and exceed all of your expectations while providing only the highest quality products and services.
For your convenience, we offer ten-minute prescription fulfillment windows, which means you are never left waiting around.  During our normal business hours, we also offer our local customers free delivery since they may have difficulty leaving their homes due to injury or illness.  The team at Compound Pharmacy Los Angeles will take care of all your pharmaceutical needs so that you never have to worry.
Compound Pharmacy Los Angeles Hours
Monday: 9:00am to 5:00pm
Tuesday: 9:00am to 5:00pm
Wednesday: 9:00am to 5:00pm
Thursday: 9:00am to 5:00pm
Friday: 9:00am to 5:00pm
Saturday: Closed
Sunday: Closed